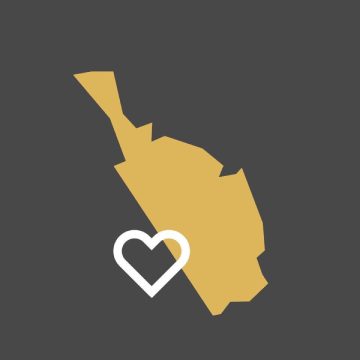 Local Northland Business Directory
I Am A Northland Business
It's time to rally together and support local Northland businesses! 
I Am A Northland Business is an online business directory launched by Villa to help continue our mission of seeing Northland businesses succeed no matter what is thrown at them. We want to encourage Northland locals to search and buy LOCAL.
We are all guilty of opting for the "easy" purchasing option, by choosing big box retailers or overseas suppliers. It's time to rally together and first search local businesses to purchase from, there are so many impressive services available right here on our doorstep!
List your business
If you're interested in being part of I Am A Northland Business please fill in this quick questionnaire and we will get your profile online!
Ecozy Insulation

We are a family business, that installs insulation into your home to keep you warm in the winter and cool in the summer.
We offer cost-effective quality materials that can suit all budgets and home types. Call or email for a free quote.

Eko Hub

We are a family run business located in Whangarei. Eko Hub is a store where you can find various Eco-friendly products which are sourced from businesses around NZ, including our own range of hand made products.

Element Landworks

We provide mulching, earthmoving and land clearing services in Northland

Elite Stone Northland

Locally owned and operated stone masonry specialist. We use locally sourced natural stone that will enhance your property by adding a sophisticated look and increasing the value to your property.

Energise Web Design

Energise Web has been building websites and helping local businesses with their online marketing since 2002. Contact us and find out why hundreds of businesses throughout New Zealand use our services!

Evolution School of Beauty, Massage & Spa

Northlands' only specialist Beauty Therapy, Nail Technology, Spa Therapies and Massage Training Provider.

Fast Flyer

A friendly and reliable pickup & delivery service of flyers, letters, or small parcels in Whangarei at competitive prices.

Floorwise Northland

Floorwise Northland is a 100% locally owned family buisness. Owners Sam and Teresa Colthurst specialise in Carpet, Vinyl, Timber, Tiles, Laminate and Waterproof Flooring and offer a free Measure and Quote, Northland wide.

Flourish Maternity

An online store offering stylish and affordable maternity and breastfeeding clothing, designed by a local mum with mums in mind. 

Gathered

Useful is beautiful – Ashley and Alex at Gathered have curated a collection of beautiful and useful items which you're sure to love. Gathered is a Whangarei based online gift store stocking everything from gorgeous kitchen items through to clothing and toys for kids, womenswear and accessories.

GoFox Electrical

We are a family run electrical business providing Whangarei with excellent electrical services.

Golden Sand Beachfront Accommodation

A small holiday accommodation for couples and families wanting to sample the wonderful Far North natural beauty.