Frequently Asked Questions
Have a question?
We've compiled a list of answers to our most commonly asked questions. If you can't find what you're looking for, you can always contact us – we'd love to hear from you!
How hard is it to change over to Villa from my existing accountant?
Not hard at all! You don't have to contact them at all if you would prefer not to. We handle the full changeover for you.
Do you charge me if I ring to ask questions?
Never. We love hearing from our clients! If your enquiry requires extra work we will always provide you with a quote before the commencement of the work.
Can you do the difficult stuff?
Absolutely. We thrive on it. We regularly provide clients with specialist advice and strategic recommendations. If there is anything we are not sure on, we will consult with our network of experts to ensure you are always getting what is best for your business.
Do you belong to a professional association?
Villa Chartered Accountants Limited is a member of CAANZ (Chartered Accountants Australia and New Zealand).
Why choose Villa?
Our promise is better service and better advice. We care about our clients and their business journey. We help our clients achieve their goals. We enable our clients to grow their business. We do more than just record keeping, we provide proactive advice and help you thrive in your business. We personalise our services to your needs and we deliver value.
Do I need to buy expensive software?
No, we work with your existing software or help you with the setup of a new software if you need new software. The software providers we collaborate with provide value and are inexpensive.
I would like to use Villa for services my current accountant doesn't offer. Do I have to move the preparation of my financials and taxes to you as well?
Absolutely not, you can keep your current accountant and come to us for business advice.
What our clients say
"Running a small business has a lot of challenges and since meeting Annè we have been able to manage our business more efficiently with one-on-one training using Workflow Max and Xero Accounting software. Annè is there every step of the way providing guidance and advice when needed. She is genuinely interested in the success of our business and her ongoing support has been invaluable. We would not hesitate to recommend her to anyone!"

— Kyle & Jo Kake,

Mason Street Architectural Drafting Ltd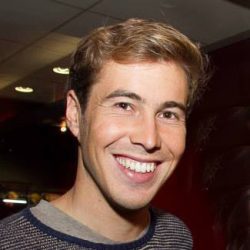 "The quality of service I receive from Annè at Villa is second to none. She is so personable and professional and has made dealing with my accounts 100% stress free. Thank you Annè."

— Ben Morgan,

Ben Morgan Osteopathy
"Annè is the only accountant I have come across who would always go out of her way to ensure all our business needs are met. Annè has enabled me to confidently run my accounts through Xero, and is only a phone call away when I need support. Having all my financial information at my fingertips has been key to our business' success. Annè is a key member of my team and I wouldn't want it any other way."

— Lily Grau,

Amici Limited
"Anne challenges you to think outside the box, to grow your business, understand the figures. Seeing Anne really gives you that boost of confidence and motivation to keep going especially in times when you feel it's a struggle. We love the format of her sessions, the goal setting and 90 day action plans and it is great to have someone outside of your business to be accountable to."

— Helen & Glenn Fulton,

GoFox Electrical Whangarei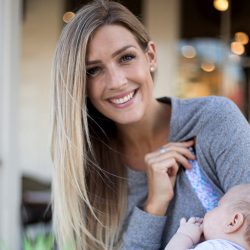 "Working with Annè has been an absolute game changer. Not only do we get her accounting expertise but what she offers in regards to business planning, strategy and advice is invaluable. Whatever we throw at her she takes on with confidence and we feel that we can really trust her and are in good hands with our business."

— Nikki Clarke,

Cadenshae Limited
"We love working with Annè. Her personable and professional approach plus her way to really take interest and be part of our team makes her the best accountant we have ever had. Yes she does our accounts- but that's not only half of what she does for us. We find the coaching advice and strategic thinking that Annè does enables us to continue to strive for success and never become complacent. It seems that our goals are her goals- and she puts everything into that."

— Miranda Harrison,

Activ8 NZ Limited