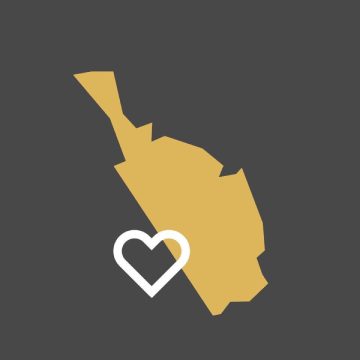 Local Northland Business Directory
I Am A Northland Business
It's time to rally together and support local Northland businesses! 
I Am A Northland Business is an online business directory launched by Villa to help continue our mission of seeing Northland businesses succeed no matter what is thrown at them. We want to encourage Northland locals to search and buy LOCAL.
We are all guilty of opting for the "easy" purchasing option, by choosing big box retailers or overseas suppliers. It's time to rally together and first search local businesses to purchase from, there are so many impressive services available right here on our doorstep!
List your business
If you're interested in being part of I Am A Northland Business please fill in this quick questionnaire and we will get your profile online!
Blush Beauty Therapy

Enhancing natural beauty with skin you can feel confident in.

BMA Electrical

BMA Electrical offers complete electrical services for industrial, commercial, marine, domestic, maintenance, installation, rewires and appliance tagging. Serving the Whangarei Area.

Bohemian Blue Photography

Capturing your journey into and through motherhood, from maternity, breastfeeding and in-home newborn sessions.

Bream Head Coast Walks

Based in the stunning Whangarei Heads area we offer two or three, night packages of walking, accommodation in our purpose-built lodge, and delicious fresh food. Transport to and from the tracks is provided, as well as a detailed track guide and local knowledge.

Breckon Builders

Locally owned and operated, every job treated as if it were our own delivering the highest of quality for our customers.

Building & Fire Services

Building & Fire Services (2008) Limited is a customer-focused business with a friendly and professional approach to fire, safety and compliance. We are proud to be Whangarei-based, covering the Northland region and beyond. The Building & Fire Services team are passionate about compliance and fire safety.
With many years of combined experience in the Building and Fire Protection Industry in Northland and greater New Zealand, when it comes to Fire Safety and Compliance, you can be sure you are in expert hands.

Business Coaching New Zealand

Business Coaching New Zealand is the longest established dedicated business coaching service throughout Northland. We specialize in the SME market from start-up to sale and everything in between.

Calders Design & Print Co

Locally owned and operated for over 90 years we offer a reliable and trusted printing service to customers across Northland and beyond. Offering graphic design, full in-house printing service, large or small runs (flyers, brochures, business cards, labels anything to do with paper).

Calitec Heat Pump Hot Water Systems

We provide innovative, sustainable, long-lasting energy solutions for your home, farm and business. Energy-efficient, high quality, affordable systems using heat pump technology.

CamperCo Campervan and Motorhome Hire

The best value campers in NZ. We offer 2 to 4 berth campers and motorhomes at affordable prices.

Carmichael Creative

Looking for someone honest, reliable and local, who can take care of your business marketing needs, as and when they come up? Natalie Carmichael of Carmichael Creative will take your ideas and make them shine.

Cat Cty

A small-town girl with big streetwear dreams, I'm all about presenting and dishing the latest trends and loungewear at fine quality details. Check us out on our web and get to know us through our socials @catctyclothing.