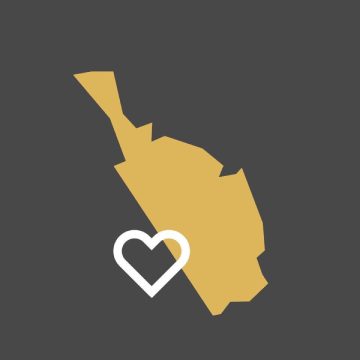 Local Northland Business Directory
I Am A Northland Business
It's time to rally together and support local Northland businesses! 
I Am A Northland Business is an online business directory launched by Villa to help continue our mission of seeing Northland businesses succeed no matter what is thrown at them. We want to encourage Northland locals to search and buy LOCAL.
We are all guilty of opting for the "easy" purchasing option, by choosing big box retailers or overseas suppliers. It's time to rally together and first search local businesses to purchase from, there are so many impressive services available right here on our doorstep!
List your business
If you're interested in being part of I Am A Northland Business please fill in this quick questionnaire and we will get your profile online!
The Woodturners Kauri Gallery

Gallery and Working Studio of master woodturner Rick Taylor. Functional to fantastic art forms Rick creates from New Zealand Ancient Kauri.

Think Love Be

I'm Sharon. I'm a Mindfulness Coaching Psychologist and Quantum Healing Hypnosis Practitioner; and I want to help you get out of your head and into your life with a sense of peace, empowerment and connectivity both with your inner wise self and with the world around you.

Tikipunga Fresh Foods

Owners Steve and Tarsh have celebrated their 8th year at Tikipunga Fresh Foods. Steve has been a Butcher for 21 years, providing top-quality meat and fresh food products as well as top customer service.

Titoki General Store

Well stocked groceries including fresh vegetables and fruit, dog/cat and chicken food, old fashioned good service, takeaways on Thursday to Saturday nights and much more!

Top Marks Surface and Bench Repairs

Top Marks can repair and remove damage on many types of materials including formica, acrylics, tiles, ceramic, fibreglass, vinyl, and plastic to make them like new again. In fact, we will most likely be able to repair just about any hard surface that has been damaged around your house.

Tracey Morris Photography

Usually, I am a family portrait photographer specialising in relaxed, nature-inspired family portrait sessions for people who love to print their images. However, since we weren't able to photograph people at Alert Levels 3 & 4, I took the opportunity to launch my online print shop with a range of fresh, vibrant artworks featuring my bird and flower photography.

Training 4 Safety

Training 4 Safety has a vision to deliver and share safety training so we can educate and empower everyone to always be safe at home, work, and play. Our mission is to provide safety training for workplaces, teams and individuals so people can learn to prevent hazards, harm, or injury to themselves and others, or learn what to do if these occur.

TRM NZ

Need a new website, or an update to your existing one? Total Remote Marketing NZ offers a range of affordable marketing services and specialisms.

True You Wellness

We are a locally owned and operated wellness clinic. Our practitioners help with alignment in mind, body and spirit, through a varied range of modalities. We strive to help as many people as possible and be the catalyst for the change the world is waiting for. Our goal is to help you remove the blocks that are in the way of your being the best version of you.

Victoria Harwood Interiors

Victoria is an interior designer based in Whangarei. Services available include Colour Consultations for the interior and exterior of your home or business building. Bespoke Property staging services and property styling services. Your property can be staged for selling or your home can be styled using your existing furniture and accessories with advice on colours for your home.

Vilo Eyewear

Vilo Eyewear provides natural and sustainable wooden sunglasses and prescription frames. Available online or in-store with 10% of profits going to A21.

WADPA

A locally based dance studio which has been running for over 40 years. We teach classes in ballet, tap, jazz, lyrical, acrobatics, contemporary, preschool and adults. Fully qualified and experienced teachers teaching classes to all ages and abilities.